On this sunny Saturday at 3pm, the Steering Committee board came together to discuss about the mural. The agenda consisted of many tasks to go through, but that did not slow the team down. The first thing each member did was introduced each other to the whole team after doing "turn-and-talks." But, of course, turning and talking, and introducing each other does not tell each board members much about how everyone works. Certainly, to see how members work with each other, we loosened the tensions and went into a team building exercise.
To get the team to loosen up and feel comfortable with each other, Kathy Le lead the Steering Committee into the game of "Where the Wind Blow."
(Photo: Kevin Lam)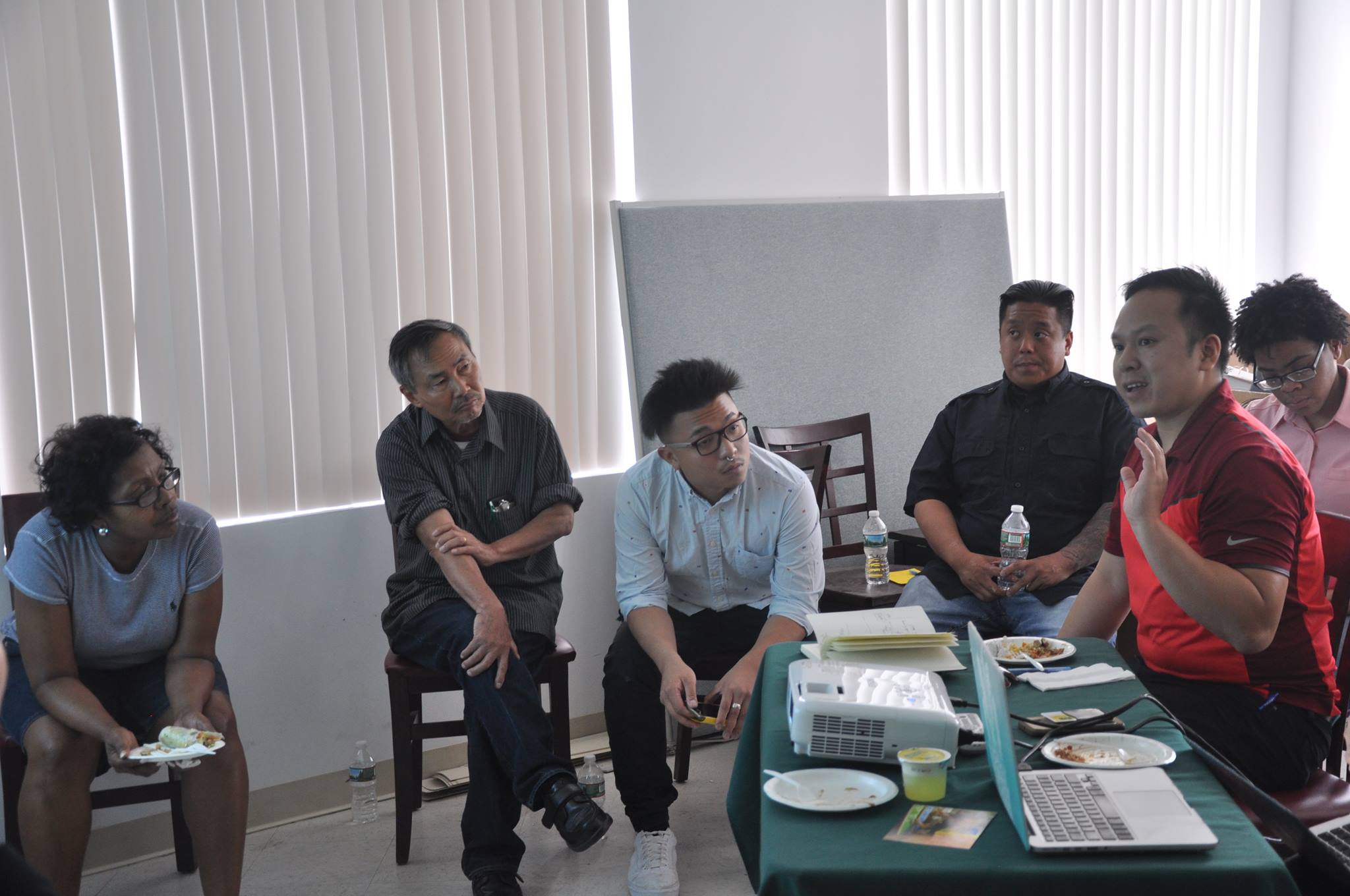 We then moved into the artists' design presentation and members shared further ideas and thoughts.
Left to right: Michelle Christian, Hung Vu, Justin Nguyen, Tommy Nguyen, Tam Le, Grace Ejiwale.
(Photo: Kevin Lam)
As we got more into the game, positive energy built up, and people felt more comfortable sharing more about themselves. (Photo: Kevin Lam)
After the team building game, we jumped right into the process of the mural project, starting with its materials. Tran introduced the materials the project would be working with while Hung Vu, the engineer, explained the dimensions of the wall and its placement. Hung discussed how many board pieces would be required to cover the available wall.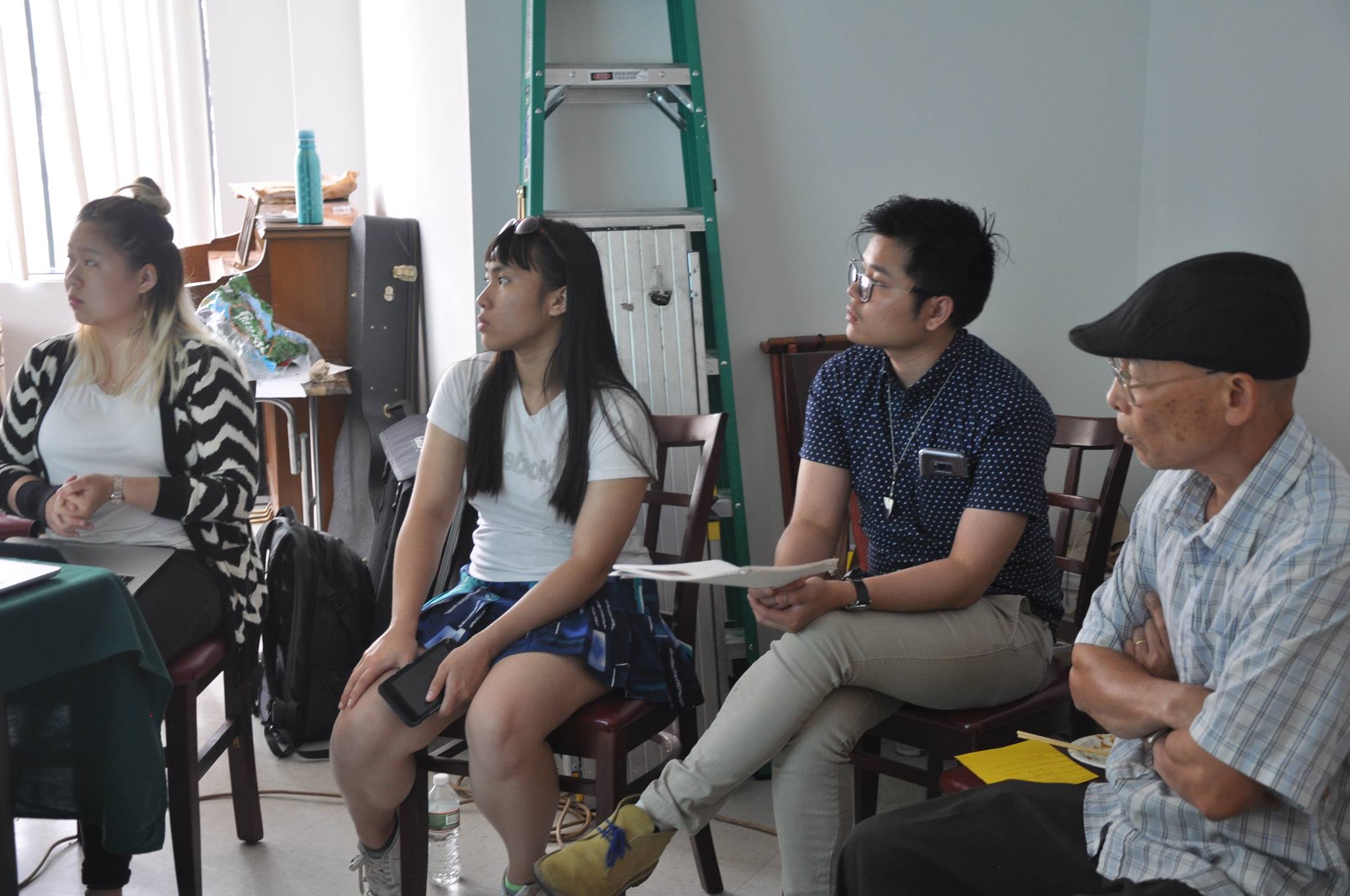 As people presented, Committee members took notes and did their best to ask questions and give feedbacks.
Left to right: Kathy Le, Joan DoTruong, Duoc Nguyen, Cuong Nguyen.
(Photo: Kevin Lam)
The three-hour meeting ended up going over a few minutes, but that was not a problem! The Steering Committee did a lot to steer the designs and ideas the right way. The mural project is on its way thanks to the Steering Committee and the Artists team, but we are not done just yet. The team still has much more great work ahead of us. Thank you to everyone who made the meeting possible, especially to Phở Hòa Restaurant for providing the food and space!
-Kathy Le